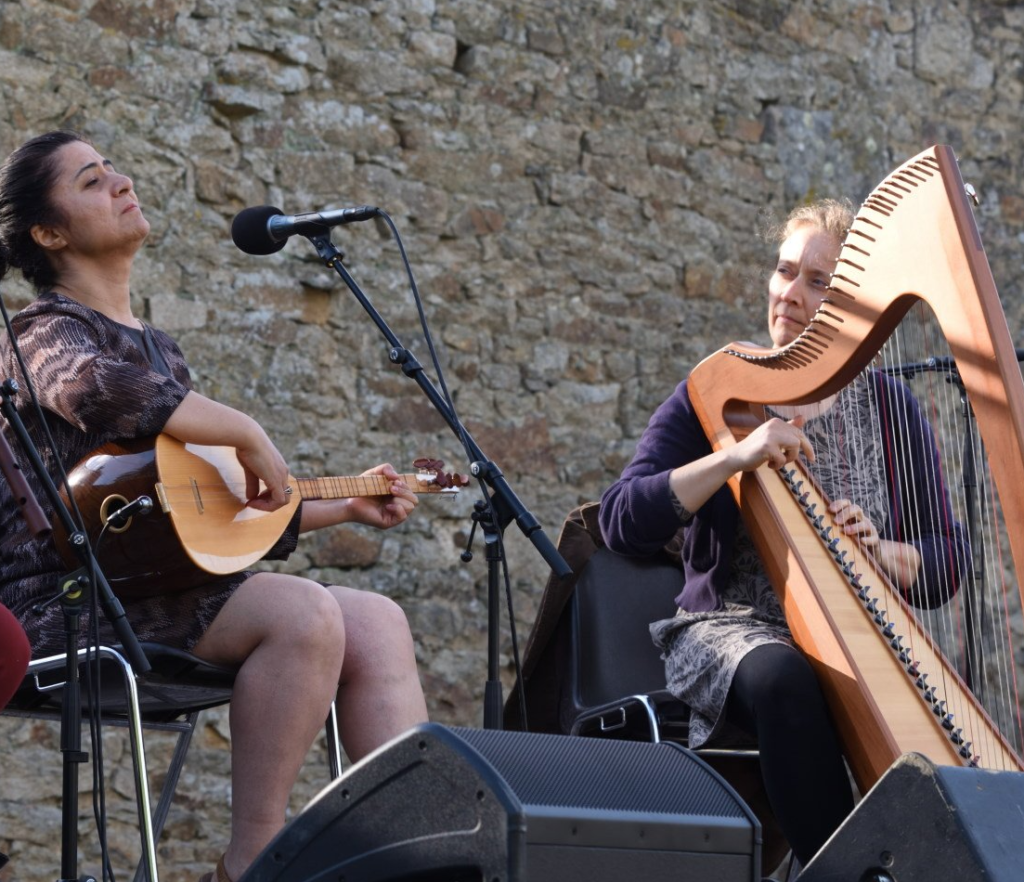 Canan Domurcakli : voice and saz
Hoëla Barbedette : semi-tones and quarter-tones lever harp
Canan duo offers a dialogue between ancient music from Anatolia and Western Europe. Using original arrangements and some own compositions, the two musicians make resonate the moving similarities, and beautiful differences between these two repertoires. The sound of their instruments intertwine and carry Canan's clear and powerful voice, for a simple and touching expression of universal feelings.
Visit Canan duo's website .
Listen
Download pictures